How many times have we used the expression Brazilian Jiu Jitsu is a community? I know I have used it before, but really what is a community? By pure definition, a community is a unified body of individuals linked by a location, a mindset and/or a common interest… PLEASE that definition is so elementary; it only scratches the surface of what the BJJ community represents.
Allow me to propose this more applicable definition of our community.
The BJJ community is a collective group of individuals who are bonded by a shared interest that is the art, lifestyle and philosophy of Brazilian Jiu Jitsu. We compete against each other, however we fight together waving the flag that Carlos, Helio and the countless forefathers woven for us. We all cheered when Royce Gracie defeated everyone in his path in the original UFCs and we all collectively bowed our head in silence during the passing of Rolls, Carlos, Ryan and Helio Gracie. Our community helps one another on and off the mat. In a time of need, the Jiu Jitsu community does not respond back with minor assistance, we ROAR back with our generosity!
In the wake of Hurricane Sandy, dreams were lost in the sheer devastation. In times of need, we look towards our government for assurance, but what if the government's bureaucracy fails you? Where are you supposed to go, who are you supposed to turn to?
Joseph Capizzi, a top Mundial competitor and Renzo Gracie BB is asking the generous BJJ community to help his family in this troubled time. Please take a moment to read the below and if you can help, please contribute in assisting with Joseph Capizzi's family's seemingly insurmountable journey to normalcy. Thank you.
To buy a raffle ticket please go to http://www.paypal.com and send your donation to capizzibjj@yahoo.com.
###
To all my friends
My parents home in Midland Beach was badly damaged during Hurricane Sandy. To make matters worse, my parents, had no insurance on their house as their coverage had lapsed the Friday before the Storm.
They made their home insurance payment fearing the worse from the storm, but due to the payment being late, Allstate Insurance would not confirm their coverage until after the effects of the storm.
Allstate Insurance would then make the following offer after the storm. " If there is no damage to your property from the storm, your policy will be reinstated and payment would be accepted. However if the property was damaged then we can not honor your payment and will not reinstate your policy.
To make matters worse, they were then denied help by FEMA. Because they answered the FEMA paperwork in an honest manner,they were denied any assistance at all !!!
To all those who were affected by the storm and are looking for help from FEMA, be advised to seek legal counsel first. It may be the difference between getting a chance to start over again or having to live in a shelter.
I want to say thank you to the local NYPD for coming to my parents aide. The NYPD Scuba team helped cut the power in the house so no one would get electrocuted.
I would also like to thank all the workers from my brothers Fire Department Engine 33 / Ladder 9 for all their help cleaning out the mess from inside and outside the house.
Just like 911 , the people of NYC are the ones that came to aide of their fellow brothers and sisters in the relief efforts, not the Federal government.
My brother has arranged a raffle for a 60″ flat screen TV. The donation is 10$ per ticket. The winner will be selected January 31st ,2013. The winner need not be present at the time of the drawing.
Tickets can be purchased in person at NYCBJJ, 2397 Hylan Blvd, Staten Island NY 10306. For those who wish to purchase a ticket online, you can paypal me at capizzibjj@yahoo.com
I will send you a photo of your ticket if you make an online purchase.
We will rebuild my parents house.
I would also like to say thank you to all the Staten Island based restaurants that are feeding all of the familiesthose whose lives were altered by the storm. Deninos, Goodfellas, Pronto and Classic Pizzerias, you guys have hearts made of gold.
To all my fellow students of Martial arts and Brazilian Jiu Jitsu, I will be hosting a BJJ seminar and an MMA seminar to help aide my parents in their mountain of expenses. The seminar will take place Saturday December 15th 2012 at NYCBJJ. The event will run from 12-3pm There will be a minimum donation of $25 to attend the event.
Last but not least, I want to thank my little sister Denise for taking my parents , and my sister Kims entire family in during this whole ordeal.
– Joseph Capizzi
http://www.nycbjj.com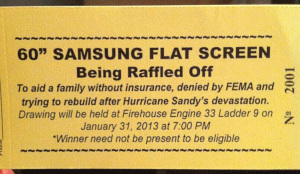 ;
;
Joseph Capizzi vs Bruno Bastos — 2009 No-Gi Worlds

;
;
Joseph Capizzi vs Felipe Costa — 2011 Mundials

;
;
Crucifix Submission by Joseph Capizzi