With the rise of Jose Aldo, lately, there has been a lot of talk about the Nova Uniao team.
Nova Uniao is a fairly old BJJ mega-team with roots that lea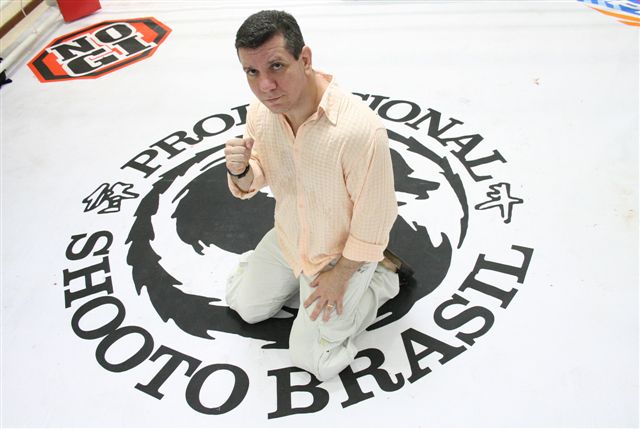 ds back to the late great Carlson Gracie. For a few years, the team did not have active Mundial champions in its stable, but there is a compelling reason for this… and it all goes back to the Andre Pederneiras and Carlos Gracie Jr. dispute about paying athletes their fair share (sound familiar?). Therefore, today's "Pioneers of the Sport" features Andre Pederneiras, the co-creator and leader of Nova Uniao!
Andre Pederneiras is a Carlson Gracie BB. With training partners like De La Riva, Sperry, Liborio, Bustamante, ect…, Pederneiras was one of the fiercest black belts of his time.
In the early 1990's Pederneiras decided to start his own school. While very successful, the Pederneiras team was not as competitive compared to the larger teams such as Gracie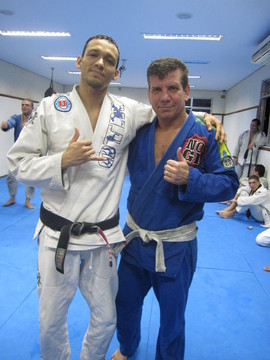 Barra and The Carlson Gracie Team. His team was not as competitive not because of the skill level of his guys, it was due to the sheer volume of guys competing under the Carlson Grace Team or under the Gracie Barra flag. As a result of this frustration, Pederneiras joined forces with Wendel Alexander to form Nova Uniao "New Union".
With his progressive way of thinking, in the mid-late 90's Pederneiras opened his doors to Joe Charles and BJ Penn; as result of his actions he was shunned by the Brazilian media, the Brazilian Jiu Jitsu community and by his master Carlson Gracie for teaching gringos the secret of BJJ.
In 2003, Andre Pederneiras decided to pull his team out off the CBJJ (Brazilian Jiu Jitsu Confederation) tournaments because he believed (and still believes) that if BJJ wants to achieve a professional level, fighters should be paid when fighting in major tournaments. In turn, he organized his own federation called CBJJO (Olympic Brazilian Jiu Jitsu Federation).
Andre Pederneiras also opened the Upper Sports Club a very successful health club in Rio de Janeiro, which he uses to help the local community in the Favela's (Brazilian slums). In fact, Pederneiras is an activist in improving the life style of the people in the poorer areas of Rio de Janeiro.
Through his hard work and dedication to growing Jiu Jitsu and the community, he has cultivated champions such as Robson Moura, Gustavo Dantas, Jose Aldo, Vitor "Shaolin" Ribeiro, Thales Leite, Marlon Sandro, and Wagney Fabianno.
Andre Pederneiras vs. Rumina Sato

Guard Attacks