This week, we feature East Coast stand out Chris Visentin from Alliance NYC. Recently promoted to Faixa Marrom (brown belt), this light weight competitor won his first World title in 2009 as a blue belt, second in 2011 as a purple and his hoping to win his third as a brown belt next year. In addition to the abovementioned IBJJF titles, he secured his ticket to the Abu Dhabi world pro this year by dominating his division at the East Coast trials.
Enjoy the interview!
Submission Control: How did you start Jiu Jitsu?
Chris Visentin: I started jiu jitsu in college with a blue belt friend of mine teaching me some no-gi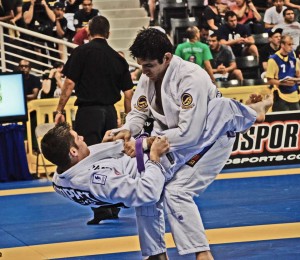 techniques like the kimura and guillotine. Sadly he wasn't around much so my high school wrestler friend and I would go to the wrestling mats and roll around having no idea what we were doing. We would watch UFC matches and try to replicate the moves they would use, but we weren't any good. Then when I graduated and got a job in New York City I joined Alliance NYC and I have been training there ever since.
SubCon: Who are your main influences?
CV: My main influence would definitely have to be one of my instructors Lucas Lepri. I really like his style and technique because he can do everything, play any guard, pass any guard and teach you little simple details that make the moves work for you. Also he has an unparalleled work ethic which I try to emulate as best I can.
SubCon: How would you describe your style?
CV: I would describe my style as a takedown/passer. I also try to fight on top in competition, because I feel you spend a lot more energy on the bottom especially in competition. Of course I always try to get the submission, but a lot of times it is difficult when the guy fights not to get submitted and doesn't do much.
SubCon: You qualified for the 2011 World Pro in Abu Dhabi, what was it like being there?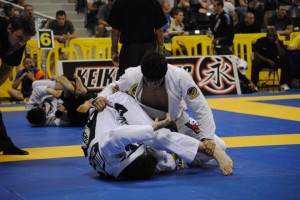 CV: The experience in Abu Dhabi was unreal. You had world class black belts from every team walking around the same hotel all eating together and training in the same room! I learned how special sport jiu jitsu really is because everyone was friendly with each other no matter what team or even if they just fought. Also it was great training with lots of different high level people and just to be able to watch some of the training sessions was a dream come true.
SubCon: What can we expect from you in the future?
CV: In the future you can expect me training harder than ever and competing doing the best I can. I hope to keep learning and improving because I love jiu jitsu more than anything.